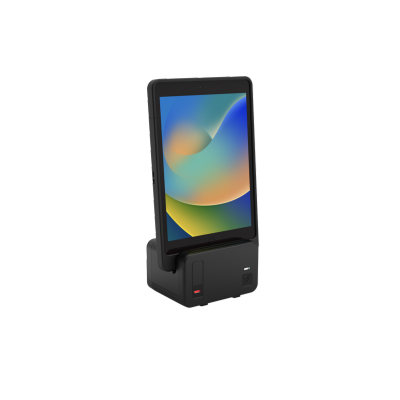 Vault, Tablet Charging Station
For leasing options, please submit an application here.
Connect System, Single Tablet Charging Station for 1 Tablet
Let's face it – technology that is constantly needing a charge is a hassle to every business. We have built a platform that takes all supported phones, tablets, and peripherals and provides a simple power management source that keeps your device online all day.
LED Power Status
The bay within the Charging Station comes with its own dedicated LED power status indicator. Know exactly where the device is at in the charging process with a quick glance.
Drop-In Design
Cable-free is key. Simply place the Connect System Case in the bay to begin charging.
Dimensions: 4.25″ x 5.50″ x 3.36″
Weight: 2.51 lbs