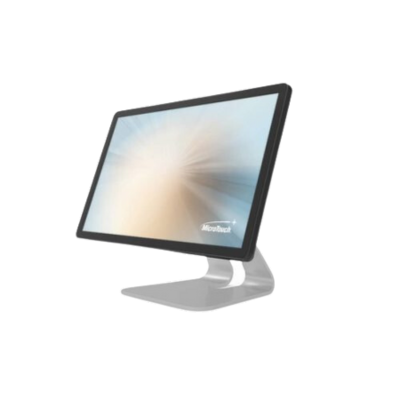 Microtouch, DT-156P-A1, Desktop Series, 15.6"
For leasing options, please submit an application here.
DESCRIPTION
The ultra-modern, unique zero bezel and modular design of the DT-156P-A1 makes it a one-stop-shop solution with optional peripherals for added functionality. This 10-point touch, projected capacitive, Full HD 1920 x 1080 solution is great for retail point-of-sale or point-of-service with add-on features like 3 track MSR and a 2MP camera – two mounting locations, side and top. The seamless bezel, advanced PCAP technology and rounded aesthetic bridges the gap between daily consumer devices and commercial devices, a step towards commonality and memorable end-user experience.
FEATURED SPECIFICATIONS
Size: 15.6" TFT LCD
Maximum Resolution: 1920 x 1080
Contrast Ratio: 1000:1
Aspect Ratio: 16:9
Brightness: 450 nits (No Touch), 405 nits (P-CAP)
View Angle: H:178˚, V:178˚
Video Port: 1 x VGA, 1 x DP, 1 x HDMI
Warranty: 3 year
BOX CONTENTS/WHAT'S IN THE BOX
LCD Touch Monitor, Power Cord, DC Power Supply, HDMI Cable, OSD Remote Key, Display Port Cable, Screw & IO Cover