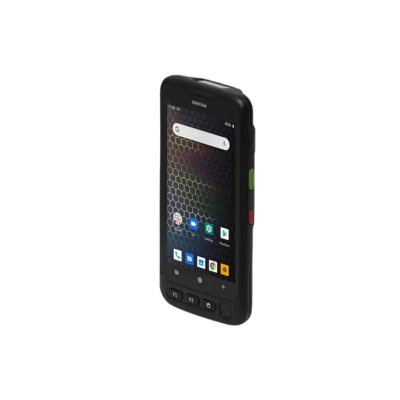 Custom America, P-RANGER, Mobile Computer
For leasing options, please submit an application here.
With the handheld computers of Custom P-RANGER family you can improve the touch computing performances of prosumer category. The management of Custom America P-RANGER is easy and fast, thanks to Android 9 that offer a new intuitive platform guaranteeing to the user an extraordinary experience. All the business features of P-RANGER improve the abilities of the employees, maximizing the productivity and reducing the time of the operative cycles. Moreover, the devices are reinforced with LTE data module both for close and open environments. Choose Custom P-RANGER to offer an advanced and cost-effective service to your customers!
CUSTOM AMERICA, P-RANGER, ANDROID 9 GMS, WIFI, 4G/LTE, GPS, BT, 5.0 DISPLAY 1280X720HD, CAMERA, IP67, 2G RAM/16GB, 2D ENGINE (SE4710) 4000MAH
What is in the box:
Device, standard battery, hand strap, user manual, warranty card