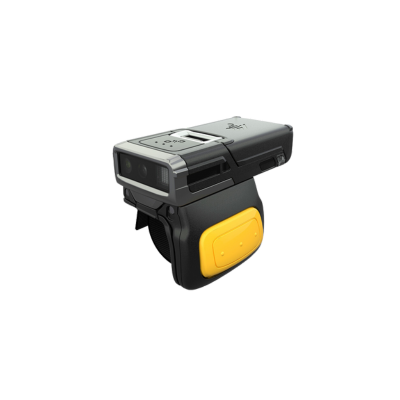 Zebra EVM/EMC, RS5100 Ring Scanner, SE4710, Standard Battery, Single Trigger, No USB, Top Trigger, Bluetooth 5.2, Worldwide
For leasing options, please submit an application here.
Today's workers have high expectations for wearable devices — a modern design, a minimal footprint, and so easy to use that virtually no training is required. Your business requires a design that's at home in both customer-facing areas and the warehouse, multiple wearable options for maximum use case flexibility, a rugged design to ensure a long lifecycle with a low Total Cost of Ownership (TCO), scanning options that match the needs of your environment, plus backroom accessories that reduce management time and cost. Now, you can have it all with the RS5100 Bluetooth Wearable Scanner.